Moderators: avantgardebronze, akbarfit, Ryan Steele, sh00t, r12qiSonH4ji
New Member of Mechanic Engineer

Posts: 608
Joined: 14 Sep 2016, 18:20
Daily Vehicle: 4Runner TRD Pro
zonepublic

wrote:

↑

14 Feb 2023, 17:12

Selap selip tp ttp nempel?Mini cooper
yes..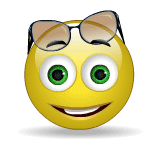 Member of Mechanic Engineer

Posts: 2062
Joined: 10 Nov 2015, 09:40
Daily Vehicle: Audi Q7 Diesel
peterming77

wrote:

↑

15 Feb 2023, 10:19

farizfsa

wrote:

↑

14 Feb 2023, 19:56

W176 a200 aja keras ga nyaman sih, a250 lebih keras lg tp lebih kenceng. Dct mercy agak2 bingung ga se enak vw punya. Saya aja cm pake 6 bulan, ga tahan wkwkw

Vw golf gti mk6 harusnya dpt 300an itu udh enak dr default

328i jg enak atau 528i yg mesin n20 ya, kilik2 bisa dpt 300hp an cuma kaki2 harus upgrade jg, kl ga masih empuk

Yg enak tp ga keliatan itu,

audi q3 2.0t quattro

, awd, mesinnya enak, kilik dikit 310hp, kilik banyak 400hp, panoramic pula, sleeper bgt. Handling enak lah awd apa lg kasi coilover ban bagus. Mantep. Mesin sih harusnya minim drama ya

Harga bekas Q3 2012 masih ketahan diatas 300, kalo F30 bisa dapat tahun lebih muda. Soal mesin mungkin minim drama Gan, tapi Audi VW kan tukar2 parts, bisa nanti DSG nya yg jadi sumber drama + bengkel VW/Audi juga susah kalo di luar JKT.

Soal style BMW lebih sedep dipandang ya, VW boring, Audi juga agak boring.
Dsg wet clutch mah awet
Itu drag race indo audi2 quattro kayanya lg rame
Audi Q7 3.0 V6 TDI 4L 2008
BMW 520d F10 2014
Lexus ES300h AVV60 2014
Full Member of Senior Mechanic

Posts: 491
Joined: 22 Jan 2015, 18:45
Location: +62 / +65
Volvo V70 T5 2004

Unitnya sedikit, hampir semuanya dikolektor.
Susah dirayunya (curhat).
Ron Asheton Forever
Member of Senior Mechanic

Posts: 289
Joined: 08 Mar 2022, 14:25
Location: Surabaya
Daily Vehicle: Corolla Cross Hybrid
zonepublic

wrote:

↑

14 Feb 2023, 17:12

Selap selip tp ttp nempel?Mini cooper
Harganya nampol

Member of Senior Mechanic

Posts: 289
Joined: 08 Mar 2022, 14:25
Location: Surabaya
Daily Vehicle: Corolla Cross Hybrid
farizfsa

wrote:

↑

15 Feb 2023, 11:51

peterming77

wrote:

↑

15 Feb 2023, 10:19

farizfsa

wrote:

↑

14 Feb 2023, 19:56

W176 a200 aja keras ga nyaman sih, a250 lebih keras lg tp lebih kenceng. Dct mercy agak2 bingung ga se enak vw punya. Saya aja cm pake 6 bulan, ga tahan wkwkw

Vw golf gti mk6 harusnya dpt 300an itu udh enak dr default

328i jg enak atau 528i yg mesin n20 ya, kilik2 bisa dpt 300hp an cuma kaki2 harus upgrade jg, kl ga masih empuk

Yg enak tp ga keliatan itu,

audi q3 2.0t quattro

, awd, mesinnya enak, kilik dikit 310hp, kilik banyak 400hp, panoramic pula, sleeper bgt. Handling enak lah awd apa lg kasi coilover ban bagus. Mantep. Mesin sih harusnya minim drama ya

Harga bekas Q3 2012 masih ketahan diatas 300, kalo F30 bisa dapat tahun lebih muda. Soal mesin mungkin minim drama Gan, tapi Audi VW kan tukar2 parts, bisa nanti DSG nya yg jadi sumber drama + bengkel VW/Audi juga susah kalo di luar JKT.

Soal style BMW lebih sedep dipandang ya, VW boring, Audi juga agak boring.

Dsg wet clutch mah awet

Itu drag race indo audi2 quattro kayanya lg rame
Oh kalo wet clutch harusnya lebih aman, kalo dry ini yg bisa drama (melirik Fiesta 2013)
Full Member of Mechanic Engineer

Posts: 4150
Joined: 09 Oct 2016, 22:14
Location: East Jakarta
Daily Vehicle: Brio Satya E CVT 2022
vote for F30, dan yg LCI 2016 keatas, karena termasuk yg paling fun to drive , handling enak, tarikan enak & desainnya juga salah 1 yg paling cakep diantara kandidat lainnya, kalo alternatif bisa consider W204 FL
Past:
'15,'17,'18,'19,'21 Avanza G MT
'15 Veloz MT
'09 GE8
'10 CRV RE
'13 CX5
'17 Xpander
'19 Yaris
'18 CX5
'18 ANF 2GD
'18 HRV 1.5
'18 ANKI 2GD
Now:
'19 CRV
'18 RX300
'22 brio
Full Member of Mechanic Engineer

Posts: 4150
Joined: 09 Oct 2016, 22:14
Location: East Jakarta
Daily Vehicle: Brio Satya E CVT 2022
Past:
'15,'17,'18,'19,'21 Avanza G MT
'15 Veloz MT
'09 GE8
'10 CRV RE
'13 CX5
'17 Xpander
'19 Yaris
'18 CX5
'18 ANF 2GD
'18 HRV 1.5
'18 ANKI 2GD
Now:
'19 CRV
'18 RX300
'22 brio
Similar Topics

Replies
Views

Last post