Moderators: ginting, FRD, artoodetoo, b8099ok, F 272, y_anjasrana
Member of Mechanic Engineer

Posts: 2296
Joined: 17 Aug 2015, 13:32
Location: Jabodetabek
Daily Vehicle: Innova gen 1 vvti + Supra X 125 with Givi Top box
ini oke.... march 1.5 harga nyungsep...
perawatan juga gak aneh aneh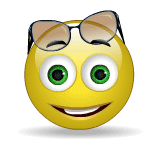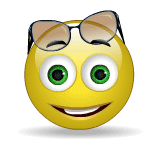 ---
Member of Junior Mechanic

Posts: 30
Joined: 21 Oct 2010, 23:42
Vios G AT tahun 2012, udah immo, ABS, double cakram, tarikan enak, part murmer. Penyakit hanya rack steer ( bisa repair bushing teflonnya harg part-nya Murmer ga sampe 200 rebu), interior lumayan.
---
Full Member of Junior Mechanic

Posts: 124
Joined: 04 Oct 2013, 11:17
Dari hasil hunting sih sementara ada 3 unit itu om.. blom nemu yaris atau swift dengan kondisi yang sreg sama saya..
mengingat polo ini juga udah ga muda2 amat (kelahiran taun 2012), harusnya sih udah ga ada garansi om..
jadi kyknya polo dicoret deh..
PRBS

wrote:

↑

13 Apr 2019, 22:01

Oiya, nissan march ga pure plain menurut saya om.. interiorny oke, fiturnya juga lengkap menurut saya (digital ac auto single zone, mid lengkap, sudah cvt) dibanding all new brio malah plain all new brio (brio menang akomodasi dan power)

brochure nissan march

https://ik.imagekit.io/hj8sm3kk7/brochu ... 444270.pdf

Modelnya march juga imut, (cuma udah usang aja menurut saya hahaha)
Setuju sih om.. dulu waktu jadi sales nissan jg udah kenal banget ama ini mobil..
waktu itu yg cuma nemenin test drive aja rasanya bosen klo ada calon customer mau test drive ini mobil.. beda excitednya klo ada calon cust yang mau test drive xtrail atau grand livina..

Blom nemu unit dengan kondisi yang sreg nih
kyknya ga nyungsep2 amat deh om harganya

Coba hunting dulu deh ini
---
Full Member of Senior Mechanic

Posts: 423
Joined: 08 Dec 2015, 23:08
Ada pilihan lagi Om..

Nissan Livina 5 seater..

Jng lupa livina pernah ada versi hatchbacknya.

Kalo ane milih Livina XGear yg versi facelift.. harga di online rata2 msh diatas 125an. Tp coba di fight tawar habis2an supaya bisa dapat minimal 120jt.
---
Full Member of Junior Mechanic

Posts: 124
Joined: 04 Oct 2013, 11:17
Dear Mod,

Mohon bantuannya utk close thread ini karena rencana penambahan armada secara resmi sudah dibatalkan.

Thanks all for the valuable advice.. mohon tidak kapok memberi masukan kepada nubie..
---