Moderators: b8099ok, y_anjasrana, F 272, ginting, FRD, artoodetoo
Member of Senior Mechanic

Posts: 227
Joined: 05 May 2015, 08:19
Location: Shangri-La Residences
---
SM Moderator

Posts: 2721
Joined: 18 Nov 2009, 11:14
Location: Jakarta
Daily Vehicle: 2019 Mitsubishi Pajero Sport Dakar
I literally want to kick you in the balls

Tune and drive!

---
---
New Member of Mechanic Engineer

Posts: 1248
Joined: 25 Jan 2016, 18:40
Location: Jakarta
Everyone want to kick you for being a damn idiotic karbon...

"I don't want to be preached to about cars by someone who doesn't even know how to drive." - Hiromu Naruse (TMC Master Test Driver) to Akio Toyoda, 2000.
---
Visitor

Posts: 1
Joined: 18 Feb 2019, 20:01
Location: indon
Daily Vehicle: honda legenda
muantulll broo..kapan2 kalo ke surabaya kabar2 bro..saya ajak makan ke tempat yg enak2

---
Visitor

Posts: 7
Joined: 01 May 2019, 09:47
Location: Norway
Im an old man. Im polite and in shape. Is it better to reach Jakarta or Surabaya to fk regular girls? Some info? I thank you.
---
SM Moderator

Posts: 3792
Joined: 08 Dec 2013, 23:05
Location: CIPUTAT
Daily Vehicle: ISUZU MU-X
Contact:
Hi ByronMar,
Appreciate it very much for being honest on your need for girls.
But back again to the very nature of this forum as an automotive discussion, can't help with suggestion.
perhaps you can find it in other forum,instead.
---
New Member of Mechanic Engineer

Posts: 604
Joined: 07 Apr 2015, 19:25
Location: Perawang, Riau
Daily Vehicle: Yamaha Jupiter Z
Contact:
---
Visitor

Posts: 1
Joined: 02 Jun 2019, 04:41
VIPSERIES

wrote:

↑

05 Feb 2019, 07:24

Short Trip Surabaya – Jakarta

Semua berawal dari mencari mobil. Awalnya tidak ada niatan untuk pergi ke Surabaya. Target saya pada awalnya malah mencari Toyota Camry 2.5 V MY2014. Setelah Lelah tidak mendapat unit akhirnya coba mencoba untuk mencari "Toyota Mark X' di OLX. Kebetulan pas lagi buka OLX ada yang harga cocok. Langsung transfer ke yang jual untuk di check-up di A2K Kertajaya.

Hasil general check – up menunjukkan mobil baik. Kekurangan hanya lampu sun visor mati. Saya langsung nego harga dan

bought it sight unseen

.

Hari 1 (Surabaya – Semarang 1 Februari 2019)

Terbang pada pukul 0515 menggunakan Batik Air. Saya membeli tiket pada tanggal 31 Januari dengan harga Rp 1.600.000,00- / pax. Saya mengajak dua sahabat untuk ikut mengambil mobil ini. Sampai di Surabaya 0645. Ada cerita unik saat order Gocar di Bandara Juanda, kita berusaha menghindari Taksi Gelap sehingga terasa seperti Mission Impossible.

Dari Airport langsung ke Depot Bu Rudy untuk bertemu sang penjual mobil

Dari Depot Bu Rudy saya langsung lanjut ke Bebek Sinjay, tidak lupa mencoba topspeed run di Jembatan Suramadu. Ternyata toll nya lebih parah dari muka FRD

Setelah puas makan Bebek perjalanan dilanjutkan ke Semarang. Pada saat di toll mobil sehat. Padahal jalan 189kph konstan ( on GPS). Saat perjalanan ke Semarang saya kucing kucingan dengan E400 W212 dan dia sengaja menahan di 200KPH. Average speed saya sekitar 150KPH, Padahal ujan sempat deras sekali.

Saat di Semarang saya makan di Spiegel dan menginap di rumah teman di BSB.

Hari 2 (Semarang – Jakarta 2 Februari 2019)

Regroupement de prêt

Berangkat dari BSB pukul 0720. Saat perjalanan arah Jakarta terasa bahwa jalanan semakin hancur. Sedikit berbahaya untuk top speed run lagi.

Saya turun di Karawang Barat untuk nyekar di San Diego Hills kemudian melanjutkan perjalanan lagi ke rumah sahabat saya di daerah PIK. Perjalan dari San Diego Hills ke PIK kejar kejaran dengan VW Golf Mk VII di Toll Becakayu. Dari PIK saya melanjutkan perjalana untuk mengantar sahabat saya yang satu lagi ke rumahnya di Bintaro.

Total perjalanan 1000KMish ini menghabiskan bensin 140 litres.

Would I do it again? Yes.
It's really magic, one day I will get there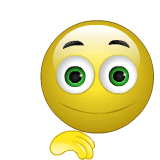 ---