Halo SMers semua.
Berhubung reviewnya udah ditulis dengan amat baik sama om egibaio, kali ini izinkan saya bikin point-to-point reviewnya aja ya.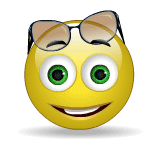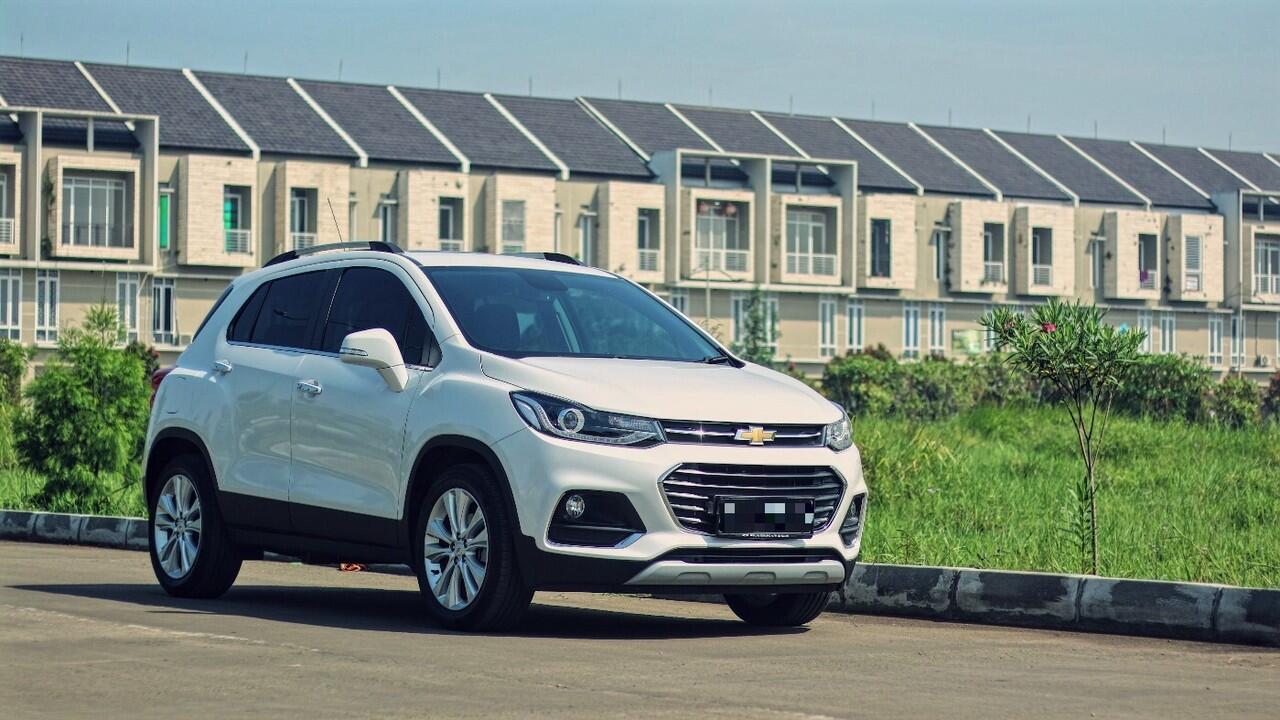 Chevrolet Trax LTZ Facelift 2017
Keyspecs
1. Merk Amerika kelahiran Korea, facelifted.
2. Mesin turbo 1.400cc dikawinkan dengan transmisi matic 6-speed, wajib RON95.
3. Power 138hp, torsi 200nm, 0-100kph di 9,6detik.
4. 6 airbags, ABS-EBD-PBA, ESC, HSA, Isofix.
5. VIN 2018 punya price tag 314mio sebelum diskon, sangat kompetitif.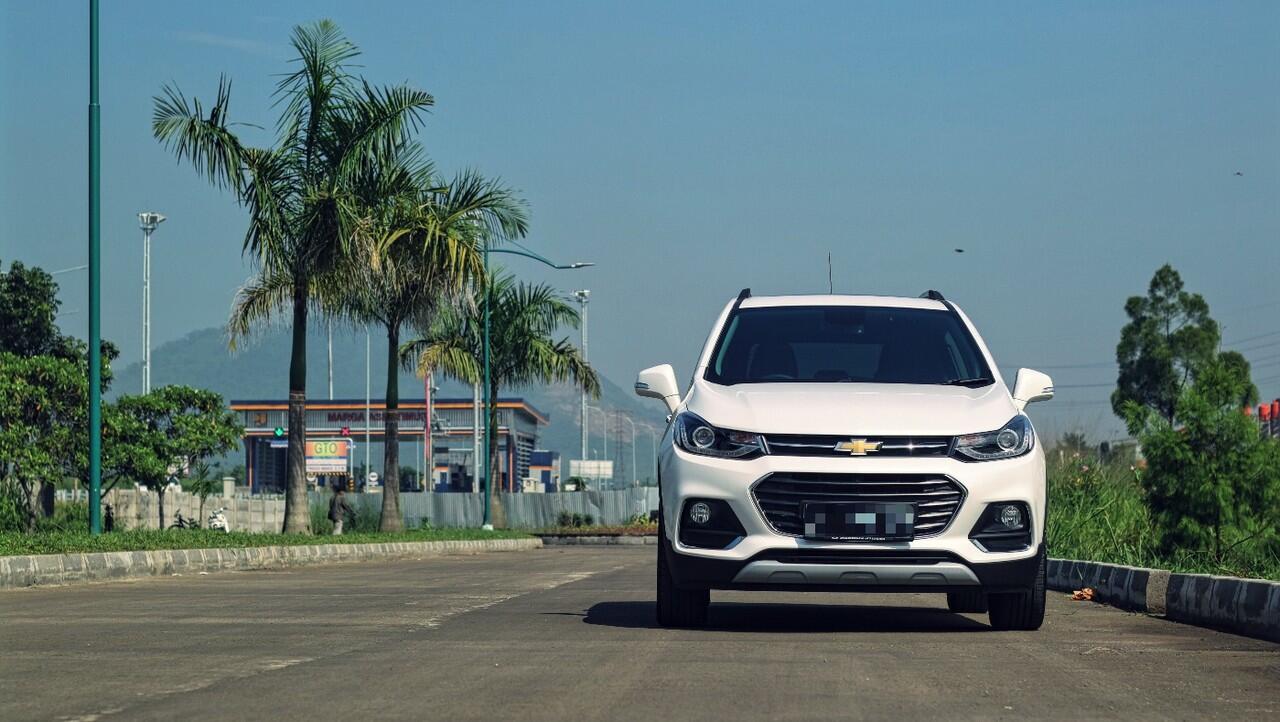 Exterior
- Tampang depan jauh lebih ganteng setelah facelift. Masih nunjukin signature design-nya Chevrolet lewat bentuk grillnya.
- Sayang headlamp projector-nya masih diisi bohlam halogen.
- Bagian samping keliatan kekar dengan over fender plastik dan gembungan bodinya.
- Bagian atas dilengkapi sunroof dan roofrack.
- Velg 18inch-nya mengalami perubahan bentuk di facelift ini.
- Bagian belakang jadi backing vocal desainnya. Gak spesial tapi melengkapi desain mobil secara keseluruhan.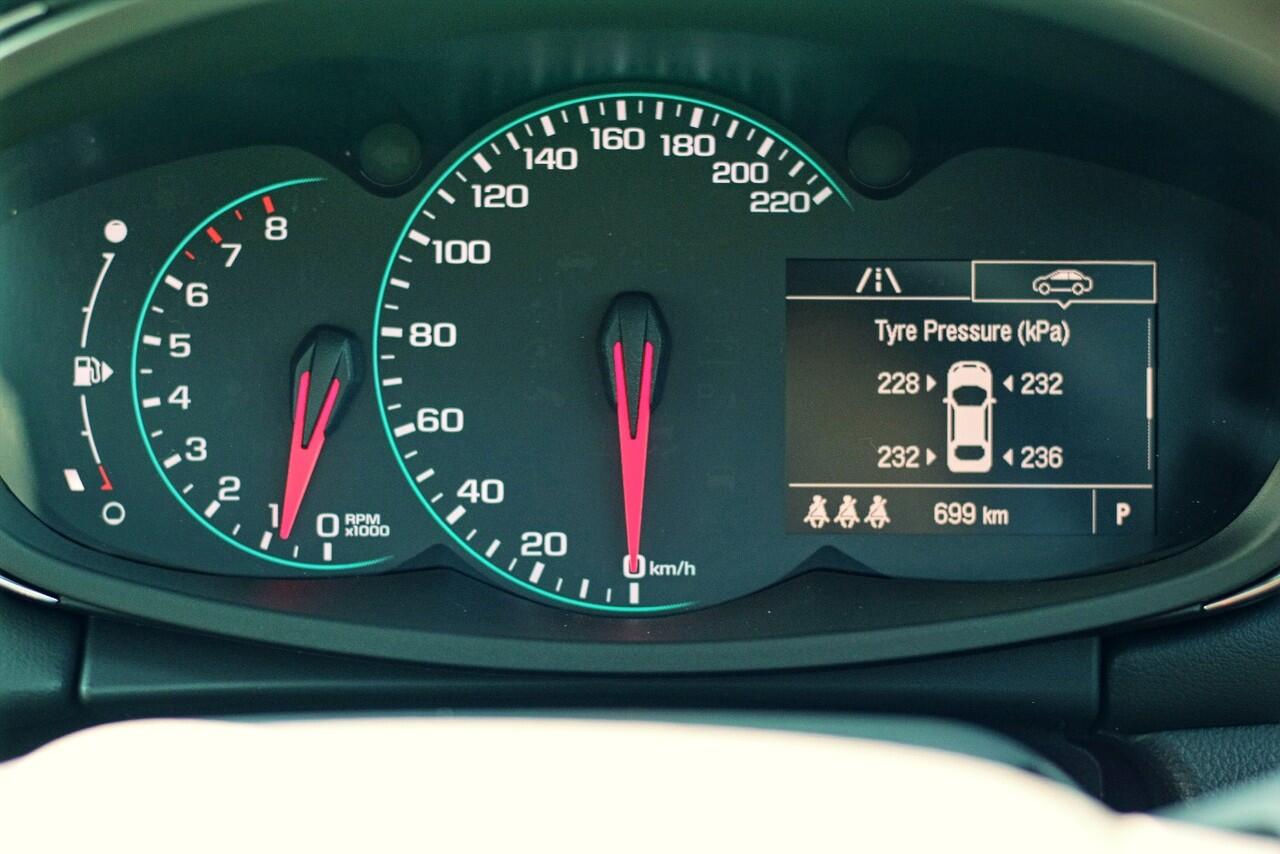 Interior
- Build quality di bawah CX3, di atas HRV.
- Dimensi kabin cukup luas standar crossover Amerika.
- Dilengkapi Chevrolet Mylink with Apple Car Play and Android Auto.
- Jok perpaduan kulit dan fabric.
- Terdapat material soft touch dengan jahitan asli di dasboard.
- Kekedapan kabin luar biasa bagus.
- Kursi baris kedua bisa dilipat rata dengan metode yg unik.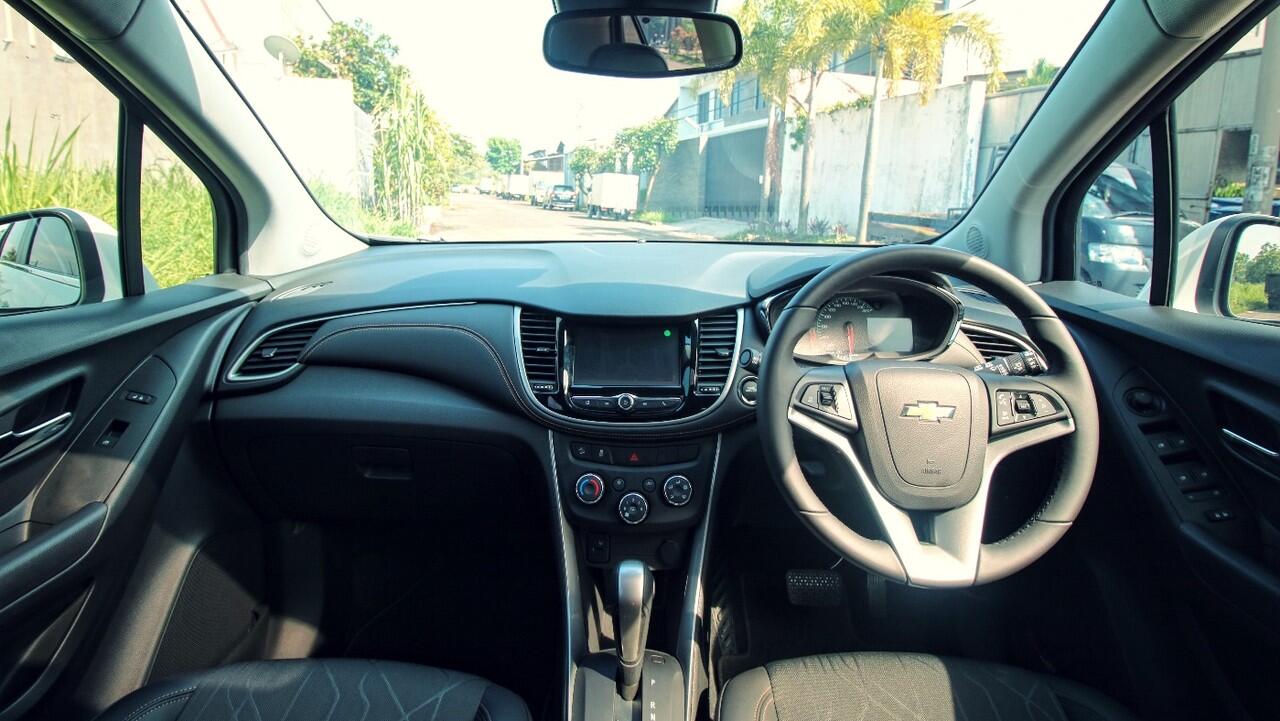 Driving Experience
- Mobil yang fun to drive di kelasnya.
- Power berlimpah dengan turbo lag yang cukup terasa.
- Suspensi termasuk keras namun bantingannya dewasa.
- Steering medium, masih ada rasanya walau gak terlalu direct dan meraba jalan.
- Akomodasi cukup baik.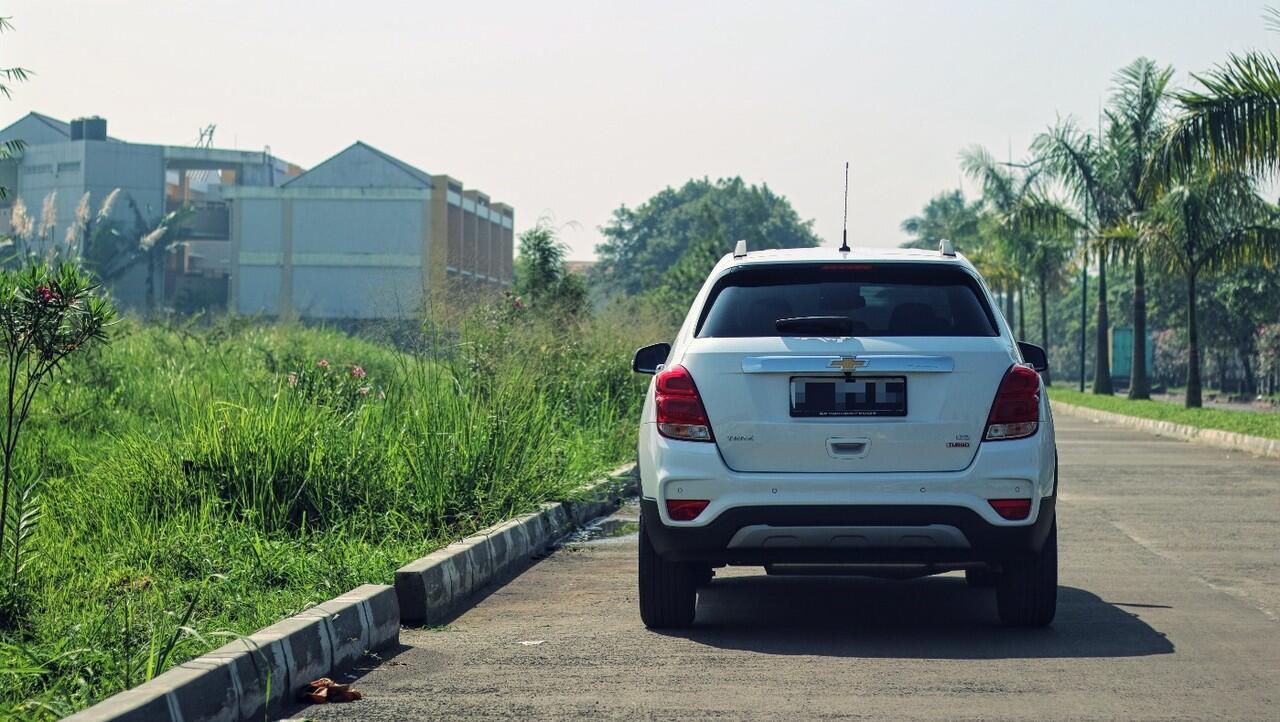 Unique Features
1. Jendela samping-belakang heavily black-tinted setara kacafilm 80%.
2. Power window semi all-auto. Sisi driver auto up and down. Jendela lainnya auto down, manual up.
3. Siri bisa aktif walau iPhone connect via Bluetooth.
4. Headrest jok depan adjustable naik-turun + depan-belakang.
5. Lampu status airbag penumpang selalu nyata.
6. Keyless entry di kelima pintunya.
7. Manual mode via tombol up/down di samping tuas perseneling.
8. TPMS yang nunjukin tekanan angin ban secara real time.
9. Power outlet AC 220volt.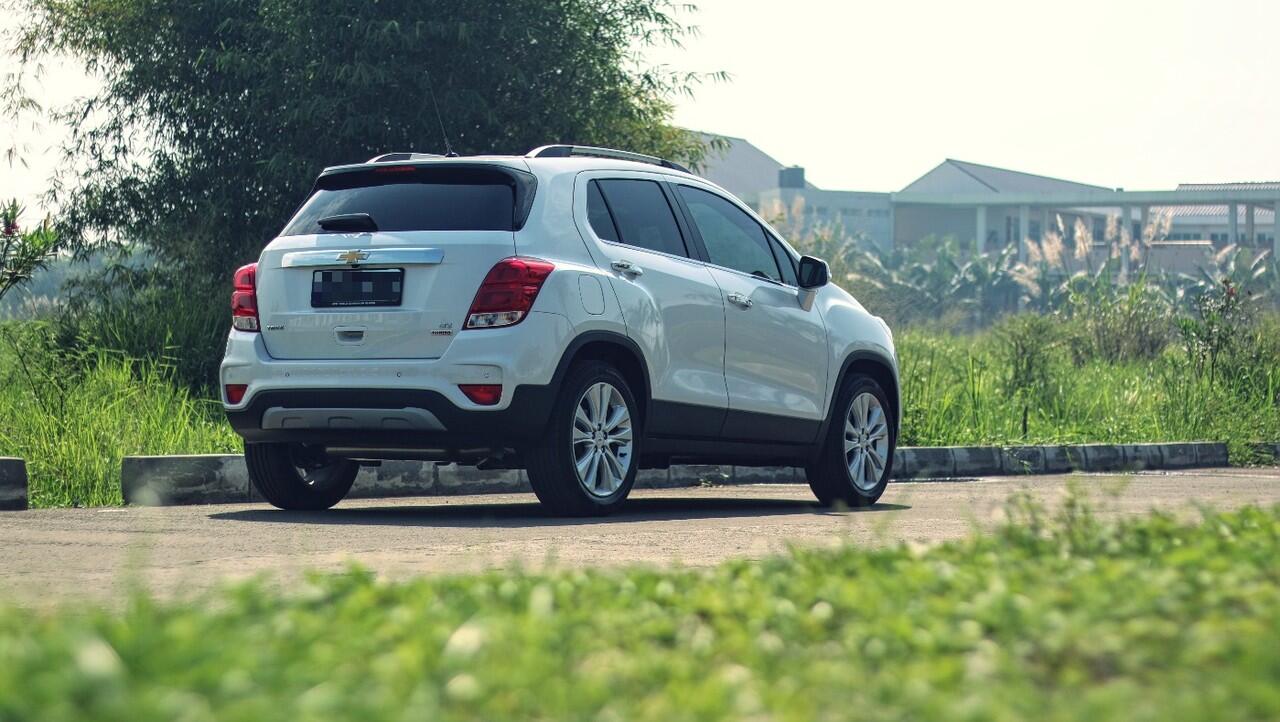 Verdict
Mobil terbaik di kelas crossover/mini SUV ini adalah Mazda CX3. Kalo ada duit, beli CX3 aja! Yang menarik dari mobil ini, Trax punya positioning price yang amat kompetitif dengan segala fiturnya. Kekuatan mesin dan transmisinya pun menjadi senjata kedua untuk menggoda konsumen. Bikin CX3 keliatan mahal walau fiturnya lebih baik, dan HRV keliatan kemahalan dengan valuenya yang buruk.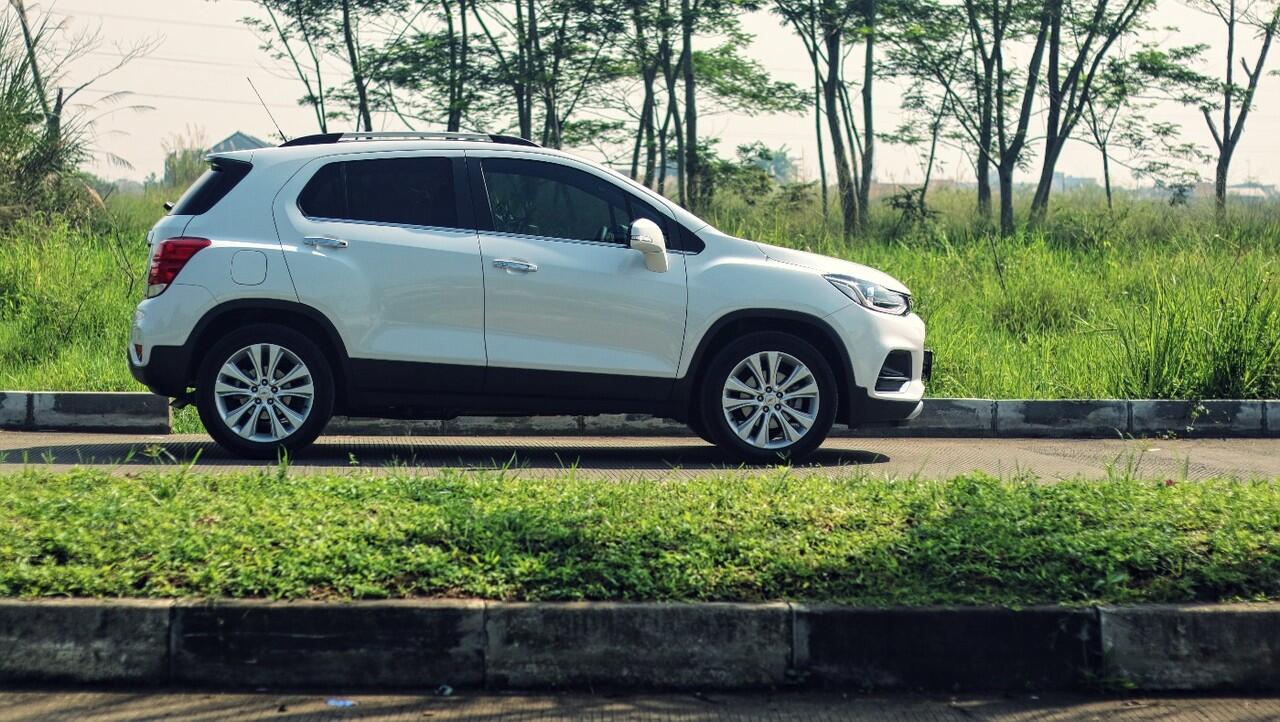 Thanks for reading.
Be happy and grateful.